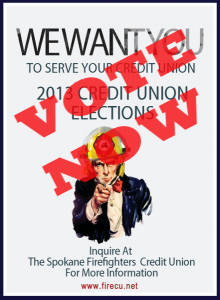 We have three candidates running for two positions on the board of directors.  
Please take some time to read their statements before voting.
Once you've read the candidates statements, please vote online via our home banking system, ItsMe247.  If you're unable to vote online, please stop by our office where one of our staff members will assist you to register your vote.

Roy Mediaty

Incumbent
I've served on the board of directors since 1979.  I was hired by the Spokane Fire Department in 1952 and retired as a Lieutenant from station 10 in 1987 after nearly 36 years on the job.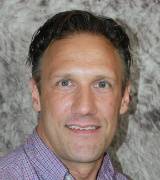 Mike Rossi
Incumbent
As a long term member of the credit union and former credit union employee, I would like to maintain an active involvement in the direction of the credit union.
Roger Libby
I have been a member of SFCU since shortly after joing the Spokane Fire Department in 1981.  I plan to retire in December 2015 and would like to serve on the board as a means of staying involved and to give back to the financial institution that has been so great to work with all these years.