Spokane Firefighters Credit Union offers a full range of checking and savings products. You will find our fees are often much lower and our dividends higher than other institutions. As always, if you have any questions about any of our products or what might be the best solution for your situation, please call, e-mail or stop in.
Free Checking (Share Draft Checking)
Our checking (share draft) accounts are designed for members who prefer to take the simple, no frills approach. No minimum balance. No monthly service fee. In addition our share draft accounts pay dividends on balances of $500.00 or more.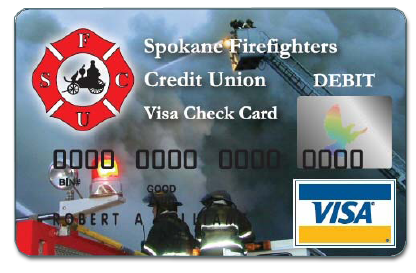 No monthly service fees.
No minimum monthly balance requirement.
Unlimited check writing (no per-check fees).
Monthly statements for easy balancing.
Personal check orders — a wide variety of low cost duplicate checks.
VISA Check / Debit Card — Our Debit Card provides quick and easy access to your funds worldwide. Your VISA debit card can be used for purchases or used to get cash at ATM's. We have a network of over 28,000 ATM's worldwide where our members can access cash for no fees.
Overdraft protection – automatic transfers from your Spokane Firefighters Credit Union Savings account.
Free 24-Hour access to your account through our telephone banking service Speedy Line or online via ItsMe247 home banking.
Automatic payroll deposits – We are happy to help you setup automatic deposit of your payroll to your SFCU account. Most government agencies and many private businesses now offer the option of depositing payroll electronically and we're more than happy to help you set this up.
Regular Share Account (Savings)
Our Savings (Regular Share) accounts offer safety and security of your money while paying excellent dividends. Maintaining a balance in your savings account is an important part of good financial planning.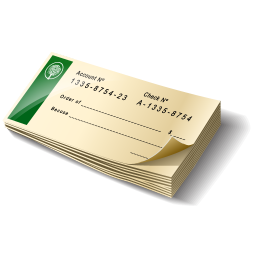 Share Certificates
Share certificates are an excellent way to maximize the return on your savings in an insured account. Rates and terms change frequently, please check our rate board for current information and specials.
Individual Retirement Account (IRA)
An IRA is one of the best ways to save for retirement. Earnings on Traditional IRAs are not taxed until funds are withdrawn from the account, thus postponing your tax liability. Contributions may even be tax-deductible, consult your tax advisor for details. We also offer the Coverdell (education) IRA. IRAs may invest in either share accounts or share certificates, check our rate board for current rates and information.
Cash Withdrawal Limit
In fairness to all members and to maintain sound cash management practices, the maximum cash withdrawal a member may make without notifying the Credit Union in advance shall be $5,000. Every effort will be made to accommodate member requests in a timely manner however, due to the timing of cash orders, etc. it may take up to 5 business days to fill cash requests exceeding this amount.
*Other fees, such as insufficient funds and stop pay requests may apply to all checking accounts.