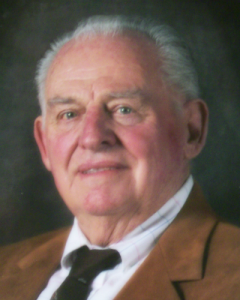 Russell (Rudy) Mead served on the Supervisory Committee of Spokane Firefighters Credit Union from his appointment on July 10th, 1956 until his last meeting, March 25th, 2008, almost 52 years.  Rudy's commitment to our organization, his strong work ethic and sense of community embody the spirit of our organization.  We have created a scholarship to honor his memory.
Each year, the Spokane Firefighters Credit Union will award up to two (2) scholarships valued at $1,000 each to graduating seniors that are members of Spokane Firefighters Credit Union.
The scholarships will be awarded to students who will graduate high school in the current school year and will enroll in an accredited college or university (either 2 or 4 year) in the fall of the same year.
Applications will not be accepted for enrollment as a part-time student, for vocational or trade schools or for adult remedial education courses.
Complete applications must be returned to the following address by May 10th and must also include a current transcript of the high school or college academic record.  Complete electronic submissions may be emailed to memberservice@firecu.net.  Applications must be complete to be considered:
Scholarship Committee
Spokane Firefighters Credit Union
2002 N. Atlantic Street
Spokane, WA 99205
Applications will be judged on:
Academic Achievement
Financial Need
Declaration of Career Goals
Extracurricular Activities
Reference Letters
Scholarship awards will be presented annually during the first week of June at our member appreciation BBQ.
Program Documents:
Rudy Mead Scholarship Application